JFS Holdings receives GMP certification for agro-food sector.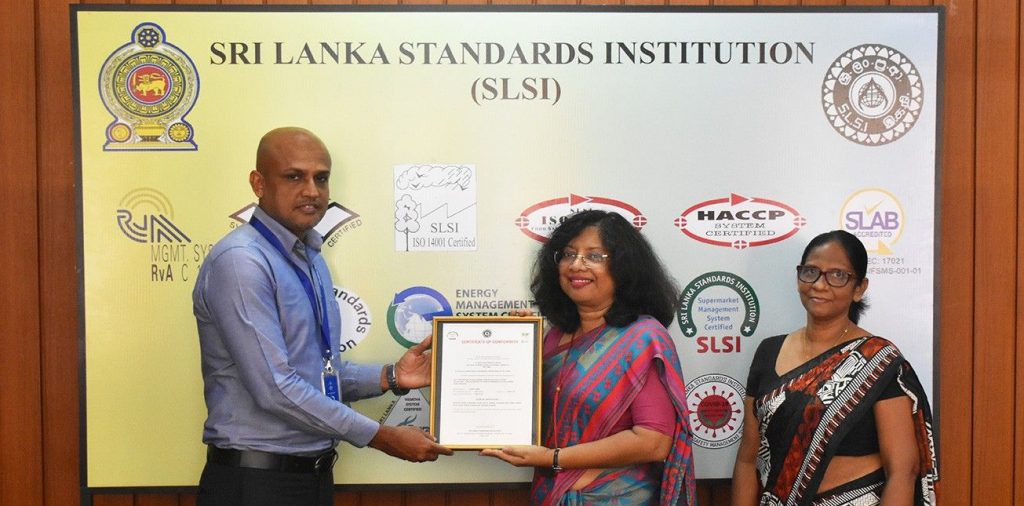 JFS Holdings, the force behind the renowned food label RAVINE, was awarded the GMP certification from Sri Lanka Standards Institute (SLSI) last week.
JFS has produced Kurakkan (Finger Millette) based products and spices for the local market under the brand name RAVINE since mid-2020 and with its unique product portfolio, the brand is poised to gain entry to overseas markets in the future, with discussions progressing with buyers in the UK and UAE.
The 700g pack of Kurakkan Mixed String Hopper Flour (KurakString) is one of the recent innovations of the brand JFS. Further, 'Fine-grade Kurakkan flour' is another unique product that supports RAVINE to maintain its identity in highly competitive consumer market segments.
The introduction of a 250g pack of fine and coarse grades Kurakkan to the market was a successful initiative by JFS to promote Sri Lankan healthy food.
At JFS, we take immense pride in the quality and safety of our food products. The GMP certification clearly shows our unwavering commitment to upholding the highest standards in food production; Madhushan Raigamage, the CEO of JFS Holdings Limited, expressed his views receiving the certification from Siddhika G. Senaratne, the Director General/CEO of SLSI.
"From sourcing finest ingredients to ensuring optimal manufacturing
environments, every step of the process aligns with GMP guidelines, to deliver safe and delectable products to our customers. Working closely with SLSI, we at JFS underwent rigorous audits and comprehensive documentation reviews to attain the GMP certification. This achievement validates our dedication to strict regulations and industry best practices", Madhushan further stated.
This accredited certification bolsters RAVINE's reputation for excellence in food manufacturing, making them a trusted choice for overseas consumers. RAVINE is better positioned to establish partnerships with supermarkets and retail chains, making its products readily accessible to households across Sri Lanka.
Read More: JFS Holdings Limited receives GMP certification for agro food sector from Sri Lanka Standards.