JFS receives Silver at 'CNCI Achiever Awards 2022'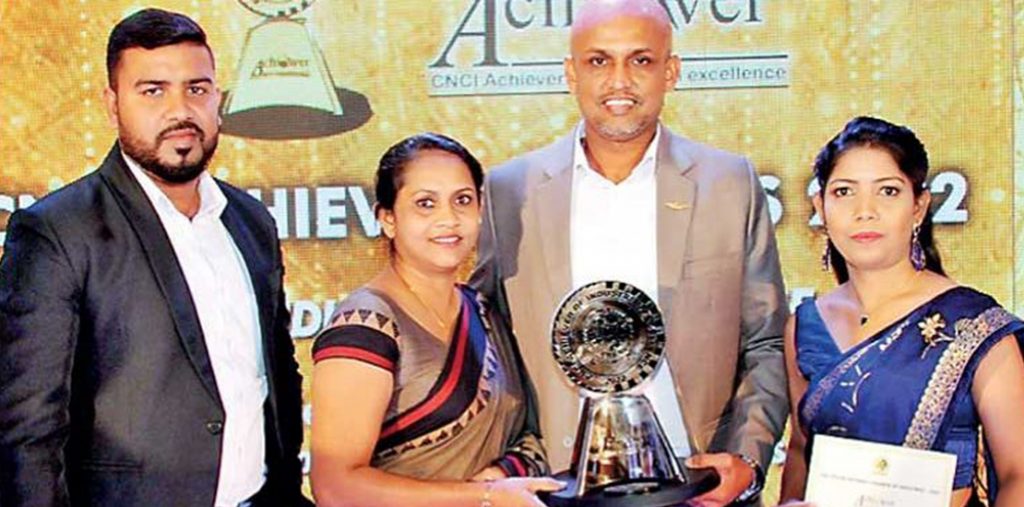 JFS Holdings an incorporated diversified company in Sri Lanka, yet again received a Silver at the Ceylon National Chamber of Industries Achiever Awards 2022.
The award ceremony was held at the Galadari Hotel in Colombo under the patronage of President Ranil Wickramasinghe. The Chairman and CEO Madhushan Raigamage, attended the award ceremony on the company›s behalf.
Throughout the years, strong commitment and attention to its operating sectors have laid the groundwork for this degree of expansion, and the journey has been breathtaking. Nonetheless, the company›s visionary leadership has directed the success of the company.
Currently, the company focuses on four business areas, each with eight brands: ICT, BPO, Agro-Food, and Extreme Sports.
The company›s growth has been fueled by visionary leadership and dedicated employees. JFS is growing, intending to be Sri Lanka›s largest conglomerate by 2040.
CEO Madhushan Raigamage said: "We completed one of the most significant milestones, and I am really proud of the fact that we have come a long way, and I am so excited to see what the future may hold for us, and as a team, we always think big to move forward. I must mention the fact that this is the third national level recognition we received this year, and I am incredibly proud of my amazing team; without their unwavering support, we couldn't have done this."
He further added that this is a testimonial to our work and devotion to building a diversified organisation through a challenging period with 'Thinking big' as the company›s driving force.
Furthermore, Madhushan said that JFS may be listed on the CSE by early 2023, and that the process has already started. The company hopes to generate Rs. 1 billion in equity in the following four years taking bull by the horns Madhushan added further. 
Read More :JFS receives Silver at 'CNCI Achiever Awards 2022'