JFS releases Annual Report for the Financial Year 2020/21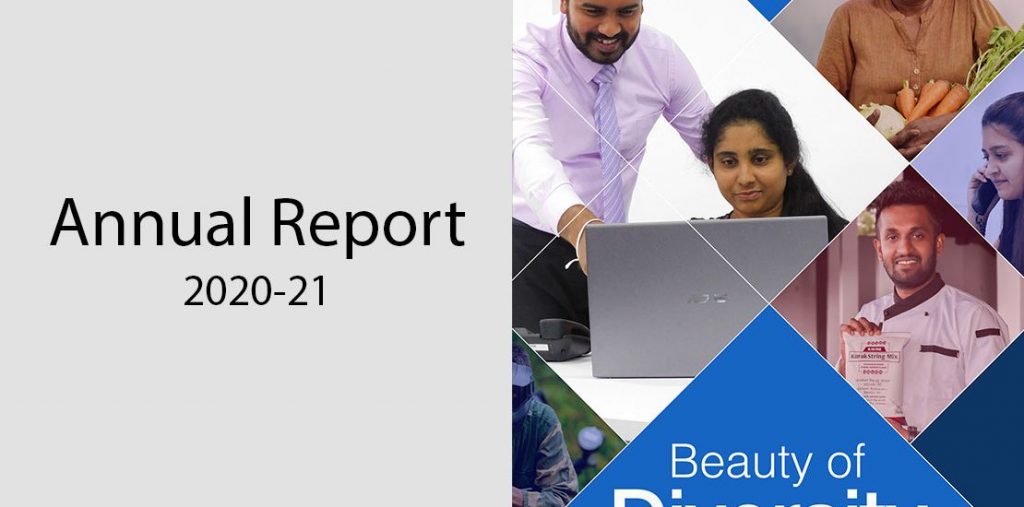 We are delighted to publish the Annual Report of JFS for the Financial Year 2020/21, which is now available for download here.
The financial year 2020/21 was challenging, not only for JFS but for most businesses globally as it was shadowed by the dark clouds of COVID-19. Even at times of deprivation, JFS continuously concentrated on its core values and long-term strategies. As a successful result, we were able to generate LKR 179.9 million worth of revenue with a growth of 4% compared to the previous year, as well as documenting a Profit after tax of Rs. 16.4 million with an increase of 3%, despite the downturn of the national income.
We have themed the report under "Beauty of Diversity" and you will see it was reflected throughout the report as the company held firm through diversification, despite the obstacles it had to face during the pandemic.
JFS diversified into four main sectors, which are the BPO sector, Food & Agri sector, the ICT sector, and the Extreme Sports sector. The company plans to launch the Food & Agriculture sector as a whole new venture, by obtaining 15 hectares of land from the Mahaweli Authority of Sri Lanka.
As a responsible business establishment in Sri Lanka, JFS believes, it should protect and support the surrounding environment. As of now, JFS has successfully completed more than 10 CSR projects, even with the prevailing economic uncertainty faced last year. JFS never misses its responsibilities toward the society and environment.
Even though the Financial Year 2020/21 had been challenging, the company reached greater heights with its well-organized diversification strategies, ample leadership, and committed employees. The company will be expecting revenue growth across all sectors; especially BPO, Food & Agri, and ICT sectors. Cost consciousness and technological enhancement will let JFS increase its profit margins where we will be able to cross the equity requirements to list on the second board by end of 2022. JFS is looking at a 250 million share issue by 2025. In return, it will facilitate increased investment in the Food & Agri sector by converting the 15 Hectares into a fully-fledged Corn/Finger Millet high-tech farm with its factory, by March 2027.