JFS wins Merit Award at National Business Excellence Awards 2023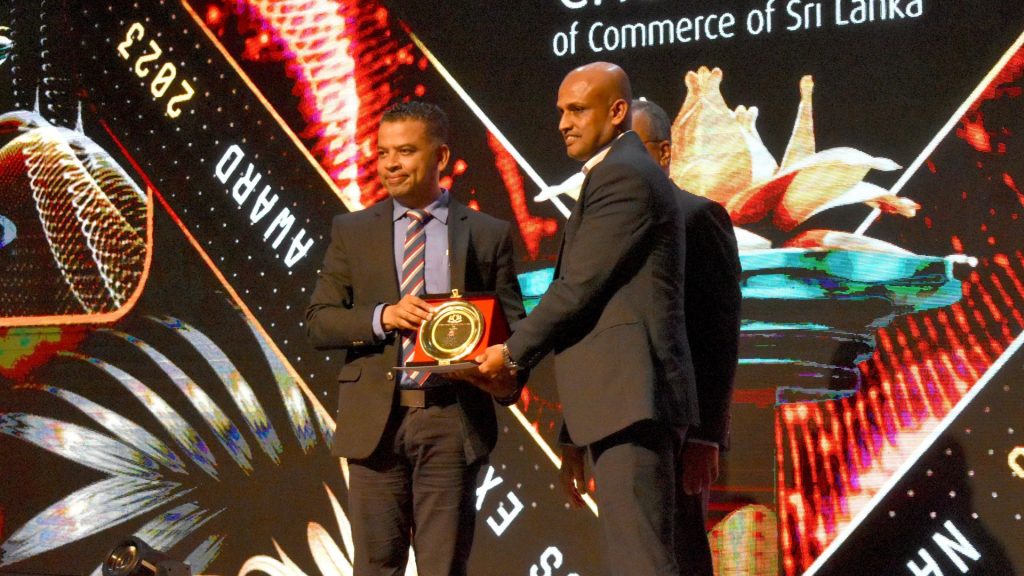 JFS Holdings Ltd., one of the emerging conglomerates in Sri Lanka, was honored with a Merit award in the Medium Category for the ICT sector at the National Business Excellence Awards 2023. This is the fourth award in a row, JFS has been decorated for the fiscal year 2021/22. This prestigious event, organized by the National Chamber of Commerce Sri Lanka, took place on 20 June at the Shangri-La Hotel, Colombo. Madhushan Raigamage, the Chairperson and Chief Executive Officer of JFS participated in the award ceremony on behalf of the company.
JFS, established in early 2012 as an HR service provider, has rapidly transformed into a prominent and diversified business entity in Sri Lanka. Focusing on four key business sectors; BPO, ICT, Extreme Sports, and Agro-food, JFS has built a strong presence in the market. Under these sectors, the company operates through eight brands, showcasing its expertise in various industries. The foundations of the organisation's success are its competent and loyal employees and its mission-driven, visionary leadership.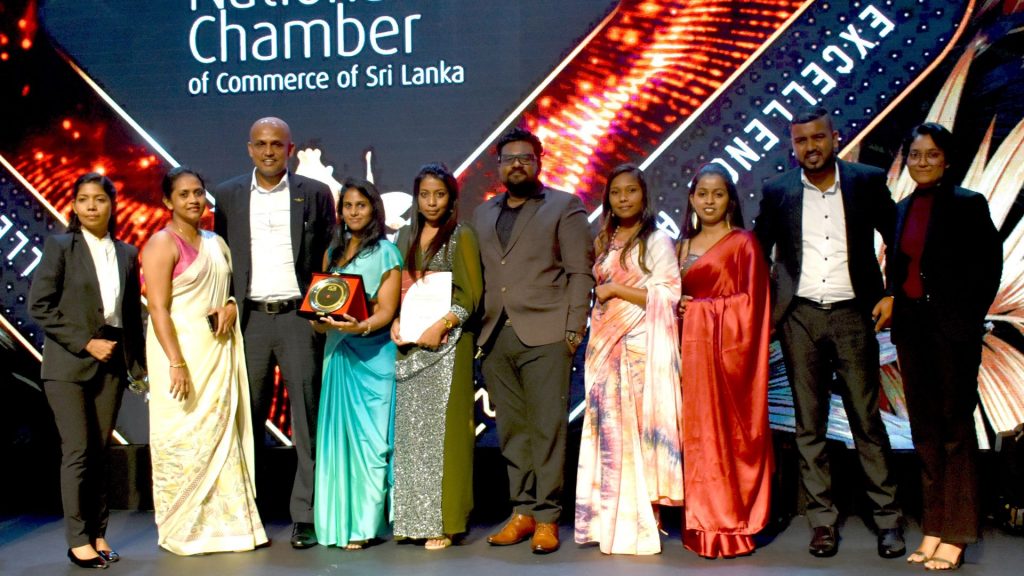 Speaking further, Madhushan Raigamage, emphasized its commitment to viability and envisions becoming a diversified holding company achieving sustainable development across multiple industries. With a strong belief in "Thinking Big",
JFS is confident in expanding into new markets while delivering exceptional value
to customers and stakeholders, striving to become an industry leader, not only
locally but also globally.
Explaining the future plans of JFS Madhushan Raigamage went on to say that the
company is currently in talks with key parties to establish a subsidiary in USA to
concentrate on extreme sports, ICT/BPO business to the USA/Canada, and Agro-
foodgro food, targeting on to south Asian diaspora, gulf, Australia, New Zealand,
EU and Canada. JFS is also looking at the possibilities of expanding BPO
destinations to the Philippines targeting USA and Australian opportunities.
Today, JFS stands ready for anything the future may hold. JFS is confident in its
ability to overcome challenges and emerge as a leading business entity in Sri
Lanka and overseas, dedicated to creating long-term value for their stakeholders.
Read More: JFS wins Merit Award at National Business Excellence Awards 2023