JFS Wins the 'Merit Award' at CNCI Achiever Awards 2021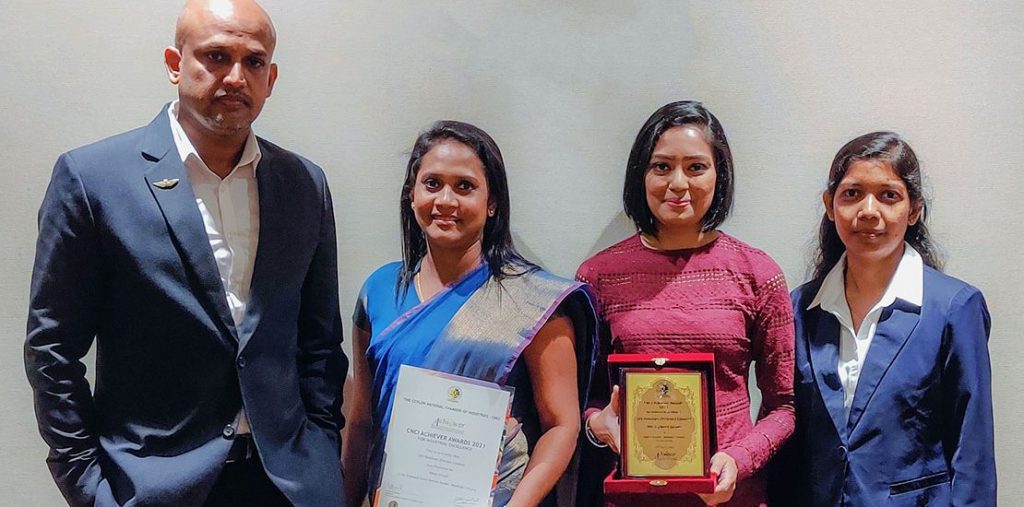 JFS wins the 'Merit Award' under Service sector – Medium category on national level for its high degree of excellence in service at CNCI Achievers Awards 2021.
CNCI Achiever Awards 2021 for Industrial Excellence is organized by the Ceylon Chamber of Industries, the premier Industrial chamber in the country. It has been organized by the CNCI for the 20th consecutive year, with the primary objective of encouraging and motivating Sri Lankan Industrialists towards improved, competitive performance by introducing them to the most vital performance indicators through a comprehensive evaluation process.
The evaluation is made on number of criteria encompassing Turnover, Value Addition, Productivity and Responsibilities towards employees, Growth and Future, R & D Quality Assurance, Environmental Responsibilities, Health Safety and Social Responsibility.
Evaluations of winners were made at two stages. The entries were examined and evaluated in great detail by the well respected and sturdily independent Judging Committee headed by Mr. Pradeep Kahawalage, Vice Chairman of CNCI. They took authoritarian measures to ensure highest standards of confidentiality, impartiality and balanced judgment. After the overall considerations of the larger picture of Net Turnover, Value Addition, Total wages and Dividends to Shareholders, Net profit before tax, Employment Generation, they applied a marking system to fine tune the winning order. The awards criteria take into account most of the key factors of performance and look into compliance with statutory requirements and good corporate citizen obligations.
Winners are in five categories: Extra Large, Large, Medium, Small and Micro. The participants could compete for honors at Provincial level as well as National Level. Service industries too were brought in as a distinct category. Each category is entitled to be awarded, if the required standards are reached. Gold, Silver, Bronze Trophies and Merit Awards are offered in each category.
At crucial period of time like this when industries are facing many hardships and challenges, rewarding schemes such as the CNCI Awards will motivate and encourage industrialists to reach greater heights and also an inspiration.