Nuwan Widyapathige
Non-Executive Independent Director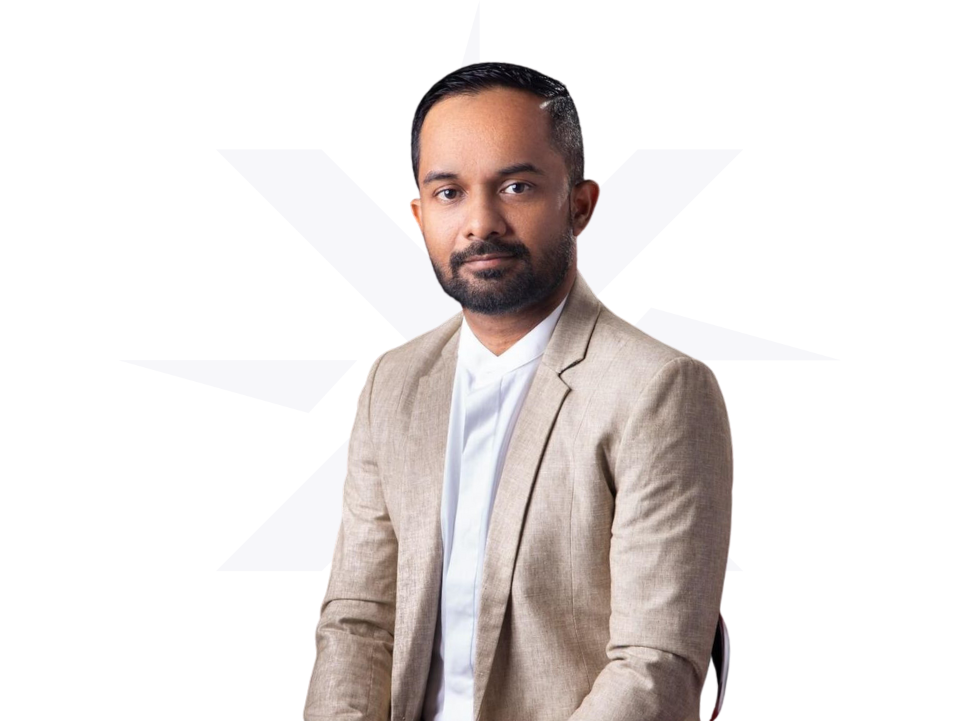 Nuwan Widyapathige is an accomplished business professional with an impressive track record of over 18 years of diverse experience. With a versatile background spanning various sectors, including Food Manufacturing, Retail E-Commerce, FMCG, Financial Services, and IT, Nuwan brings a wealth of knowledge and expertise to the table. Currently, Nuwan holds the esteemed position of Business Lead/General Manager, where he leads the Food business at Hemas Holdings PLC. Throughout his career, Nuwan has made significant contributions, showcasing his exceptional strategic direction and restructuring abilities, which have proven instrumental in the success of various ventures.
Nuwan's educational qualifications further complement his professional achievements. He holds a Master of Business Administration from the prestigious Postgraduate Institute of Management (PIM) at the University of Jayawardenapura. Additionally, he obtained a Bachelor of Commerce (Special) from the University of Kelaniya and possesses an Advanced Diploma in Management Accounting from CIMA. One of the most noteworthy aspects of Nuwan's career is his exceptional work in brand management and marketing. He has played a pivotal role in elevating the Softlogic Life brand to become one of the Top 50 Most Valuable Brands in Sri Lanka. Moreover, his innovative approach led to the successful introduction and substantial growth of the motor insurance brand, Click2Claim, which received the esteemed "Innovation of the Year" award at the Asia Insurance Awards.
Nuwan's outstanding achievements in marketing and brand management have garnered him several prestigious accolades. Notably, he was honored with the "Most Influential Global Marketing Leaders Listing" at the World Marketing Congress in Mumbai and received the "Asia's Best Marketer" citation at the CMO Asia Awards in Singapore. Under Nuwan's leadership, several brand development and marketing campaigns have earned significant recognition and acclaim, with awards such as the "Best Campaign" at the World Advertising Research Centre Awards in New York 2018, the "Silver Award" at Global Smarties, New York 2017, the "Gold Award" at APAC Smarties, Singapore 2017, the "SLIM Brand Excellence Service Brand of the Year" in Colombo 2019, and the "Effie Awards Brand of the Year" in Colombo 2019.
Apart from his remarkable contributions to the business sector, Nuwan is actively involved in various committees at JFS, where he holds positions on the Audit Committee, Related Party Transaction Committee, and Remuneration Committee, following his appointment to the board.
Nuwan Widyapathige's extensive experience, strategic prowess, and impressive achievements make him an invaluable asset to any organization he is associated with, and his dedication to excellence continues to drive success at JFS