Omesha Madurangi
ASSOCIATE VICE PRESIDENT - Planning and Reporting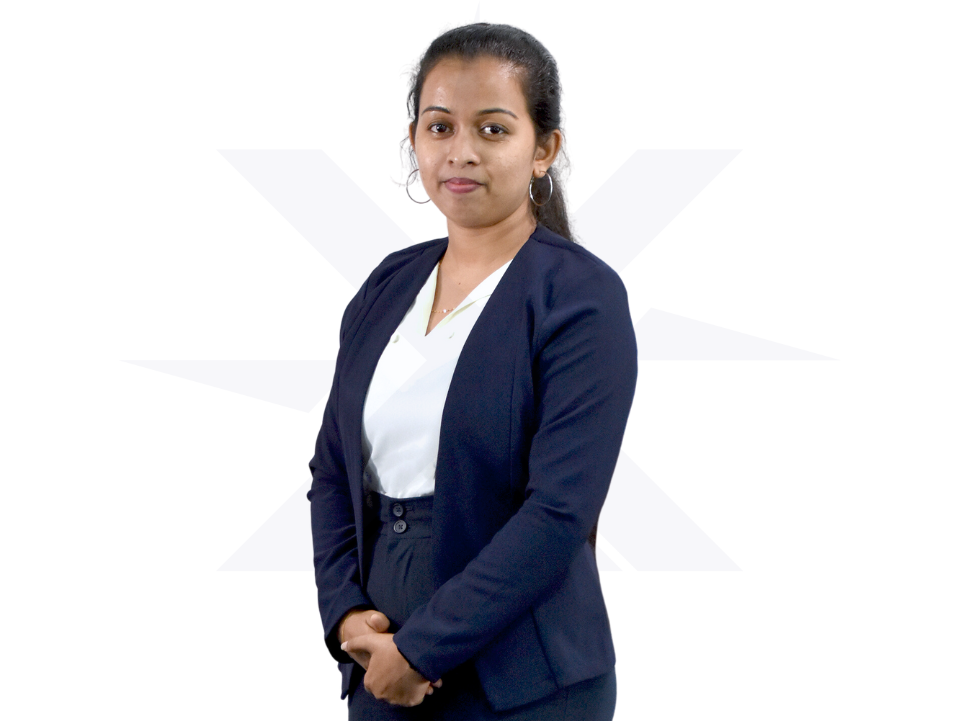 Omesha is an exceptional accounting and finance professional who brings a wealth of expertise to any team lucky enough to have her on board.
Omesha holds a Bachelor of Science special degree in Accounting from the prestigious University of Sri Jayewardenepura. She is also a passed finalist in the Institute of Chartered Accountants of Sri Lanka, cementing her place as one of the best in the business.
With over 06 years of experience in diverse areas of expertise including accounting, auditing, management accounting, budgeting, and financial planning, Omesha has an extensive range of skills that make her an invaluable asset to any organization. Her solid foundation in accounting principles and practices, combined with her practical experience, gives her a wider perspective that allows her to think strategically and deliver results.
Omesha's expertise in accounting and finance has been instrumental in driving the success of many organizations. Her attention to detail, analytical skills, and ability to analyze complex financial data make her a go-to resource for businesses looking to optimize their financial performance. Her expertise in budgeting and financial planning ensures that companies have a solid foundation for sustainable growth.