JFS wins Silver at NCE Awards 2022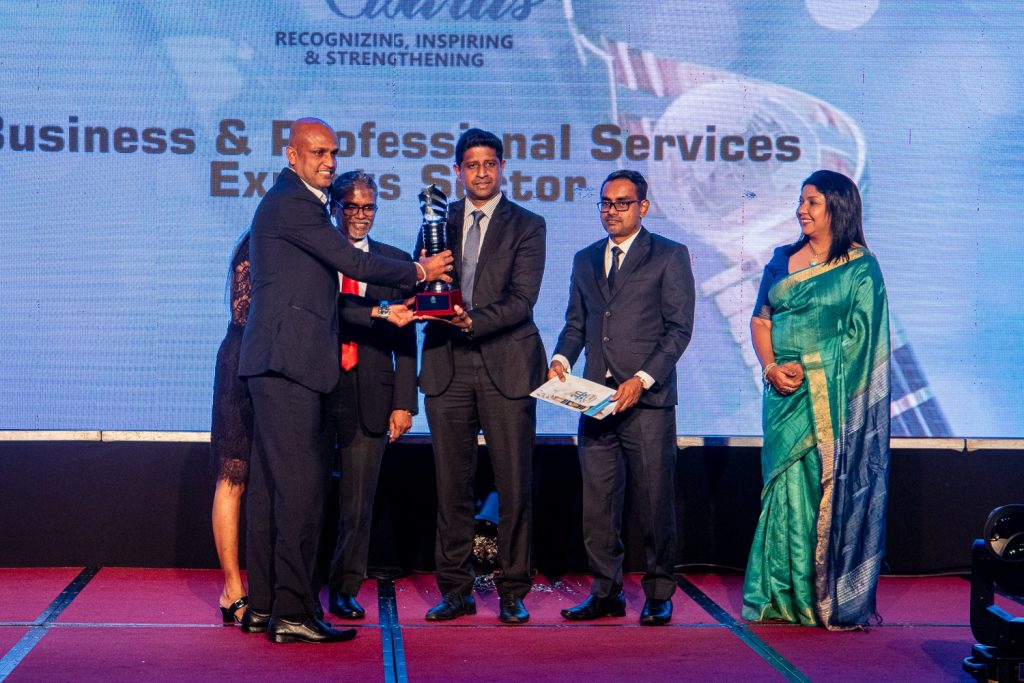 JFS Holdings Ltd. received the Silver award in the medium business category for Business & Professional Services Exports at the 30th Annual Export Awards 2022 of the National Chamber of Exporters of Sri Lanka (NCE).
JFI Chairperson and Chief Executive Officer Madhushan Raigamage accepted the award on behalf of the company.
JFS was established in 2012 with the sole purpose of providing HR services to Sri Lankan businesses. Since its inception, the company has developed rapidly to become a strong force in its operating sectors. Its exponential growth in less than ten years of existence has been astonishing. Currently, the company focuses on four industries: ICT, BPM, Agro Food, and Extreme Sports. The corporation's eight brands provide various services, from ICT services to adventure sports facilities.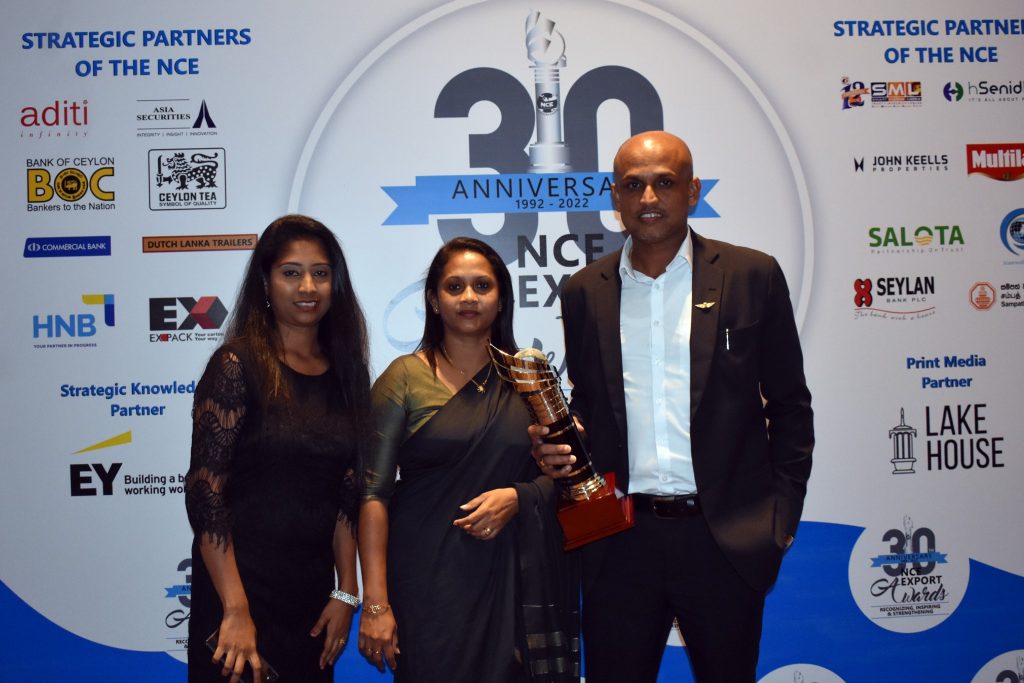 The foundations of the organisation's success are its competent and loyal employees and its mission-driven, visionary leadership.
Raigamage said that his management strategy is centred only on the viability of the firm. Through broad thinking, the organisation's guiding principles pave the path to becoming a diverse holding company with sustainable development without limiting itself to a specific field. With "Think Big" as the company's driving force, JFS is confident in its capacity to grow into new markets while delivering value to our customers and satisfying all the stakeholders to become the best.
Raigamage also said that despite continuing economic, financial, and social issues in Sri Lanka, the company had a very successful year. He claimed that the management's focus on internal operations under their control rather than the negative effects of the external environment was the only factor contributing to the company's excellent performance.
Explaining the future of JFS he said that the company is currently in talks with key parties to establish a subsidiary in British Columbia, Canada to concentrate on extreme sports and ICT/BPM business to the USA/Canada. In fact, the business has authorised Atarah Capital Ltd., to arrange for the submission of the initial application to CSE for the listing of JFS on the second board.
Read More: JFS wins Silver at NCE Awards 2022