Action Sports Sector
Action sports provide a unique blend of excitement, physical exertion, and skill, to all thrill seekers all around the world. Knowing the gravity of these sports, we as an intense sports service, offer a range of thrilling and adventurous activities that push the boundaries of what's possible.
While offering a range of heart-pumping activities, and activities based on Paintball sport, we focus on providing a specialized experience that is both challenging and empowering. We also take pride in delivering a wide selection of top-notch gear and accessories to enhance your Paintball experience.
Having safety as the top priority, we work only with the most experienced and qualified instructors and use state-of-the-art equipment to ensure that our customers can enjoy complete peace of mind.
Our thrilling sports services are delivered to the customers through two exciting dynamic brands:

four-man team
four-man team (FMT) is one of the leading OBT service providers in Sri Lanka, operating since 2013. FMT specializes in providing, customized outbound training programs based on Paintball sports that are designed to meet the specific needs and objectives of the clients. With years of experience in providing training solutions with professional instructions and adventure activities, especially for the corporate sector, we mainly aim at enhancing employees' productivity and business performance.
Additionally, our exclusive partnerships with Laya Leisure, Kukuleganga, Paradise Resort & Spar, Dambulla, and Serenity Village, Kalatuwawa, have enabled us to build Paintball fields within their hotel premises, giving our clients even more options to enjoy the game. With a vast collection of over 3,000 game hours and having hosted more than 600 programs, we pride ourselves on delivering a Paintball experience that is unparalleled.
What sets us apart in the industry is our commitment to providing an unmatched level of excitement and adventure along with our ownership of ONE FOUR BASE, the Paintball field located within AHAS GAWWA premises, our boutique hotel.
We are privileged to have a team of highly qualified and experienced facilitators who excel in providing exceptional outbound training programs.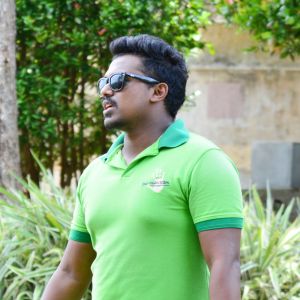 Koshitha Perera
Chief Navigator
Koshitha holds an MSc in HRM & Development from the University of Salford Manchester (Aggregated with
CIPM) and has experience of more than 10+ years in the manufacturing and services industry.
A proud product of St. Peters College, Colombo, and is a talented professional, qualified in PQHRM at
Chartered Institute of Personal Management, Sri Lanka.
Highly experienced Navigator and a Cooperate Trainer specializing in Developing Behavioral Competencies
& Soft Skills with over 8 Years of illustrated experience in conducting Training and Development programs
for Professionals in the Manufacturing, Retail & Service Sectors.
Also a specialist in Strategic Resourcing, Employee Engagement, and Talent Management & Development.
Entitled as the first schoolboy to captain the Junior Sri Lankan National Soccer Team in 2006 & 2007. And
was awarded the Most Outstanding Soccer Player title consecutively in 2005, 2006 & 2007 & best Soccer
Player title for 2011 at the St. Peters College Colours Night.
He is an active Associate Member of CIPM Sri Lanka and a Chartered Member of CIPD UK.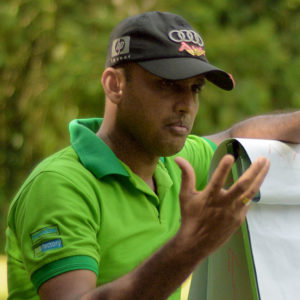 Madhushan Raigamage
Navigator
Madhushan is the eminent mastermind behind the success story of JFS Holdings Limited, which will be
listed at CSE in a few months.
Holds a Master's Degree in Business Administration from PIM, affiliated with the University of Sri
Jayewardenepura, Sri Lanka.
Is a Professional, qualified in HRM from CIPM with over 20 years of management and HR experience. He
was recognized as the Best Human Resources Practitioner amongst the Managers qualified in PQHRM in
2012 by the CIPM Sri Lanka
Madhushan has conducted many successful OBT programs for corporate sector clients and has already
possessed over 3000 training hours in being the Navigator.
A Paratrooper, who has completed a 13-year spell in SL Army. He also served the Northern and Wanni
theaters during the Elam War III and was rendered with the Gallantry Medal (Rana Sura Padakkama)
two times by HE the President.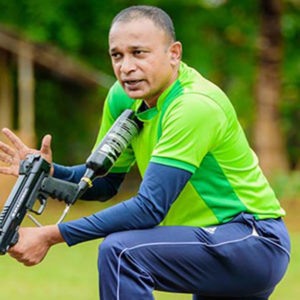 Indika Coomasaru
Navigator
Indika has more than 10 years of corporate experience and Battle experience of more than 10 years in the Sri Lankan Army, as a commissioned officer.
He has joined Army as an Office Cadet and Graduated from Pakistan Military Academy and retired as a confirmed Captain prematurely.
He is a qualified motor paraglider and a paintball instructor.
Indika was awarded with a Gallantry medal (Rana Sura Padakkama) by HE the President in 1997.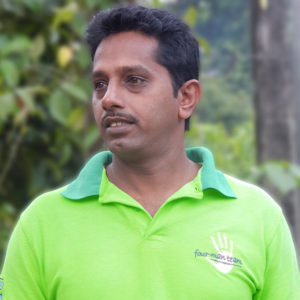 Ananda Harankahage
Navigator
Ananda holds a battle experience of more than 10 years as a Non-Commissioned Officer attached to the
Commando Regiment of the Sri Lankan Army.
Was engaged in more than 150 x OBT/Paintball training programs for the public/corporate sector.
Is a well-qualified Paratrooper and a Paintball Instructor.
He has served the VIP Squadron and the Long-Range Reconnaissance Patrol (LRRP) of the Commando
regiment in counter-terrorism operations.
Being an individual with extraordinary care, hospitality, and humility toward others, he is serving FMT to
his fullest as a navigator for more than 5 years now.

RAVANA-h
RAVANA-h is the sole supplier of paintballs, gears, and other accessories and equipment for the Paintball market in Sri Lanka with plans to expand into overseas markets. At our store, you'll find a wide selection of high-quality Paintball equipment, ranging from markers and masks to protective gear and tactical accessories.
We also take pride in offering our own branded gear such as chest protectors, loaders, and more for Paintball enthusiasts around the world. RAVANA-his currently undertaking a multi-phase project to reach its maximum potential. Below mentioned is an overview of the five phases that we are progressing through.
Ravana-h is currently undertaking a multi-phase project to reach its maximum potential. We are currently almost at the halfway point of this project, and we are proud to highlight our significant accomplishments. By now, we have successfully completed the incorporation of our business, and effectively enhanced our e-commerce platform for seamless operations. Nevertheless, we are in the process of setting up a warehouse in Delaware, USA to serve our overseas customers with ease and efficiency.
We successfully completed the incorporation of our business, secured a warehouse in the USA, and effectively enhanced our e-commerce platform for seamless operations.
Moving forward, our goals include establishing a re-export platform through the CBO port, manufacturing paintballs and apparel for the local market, USA, and Europe, creating a Paintball village dedicated to fast-moving SKU manufacturing by 2030, and ultimately manufacturing our own Paintball marker, the RAVANA-h MR 3X, by 2031.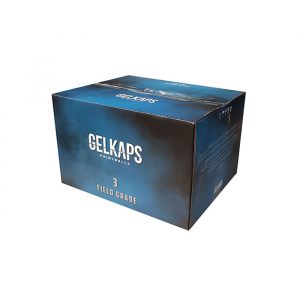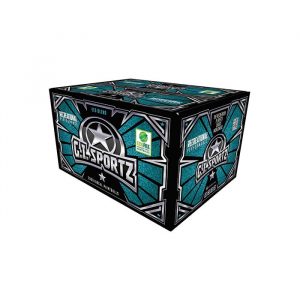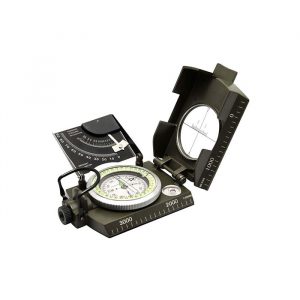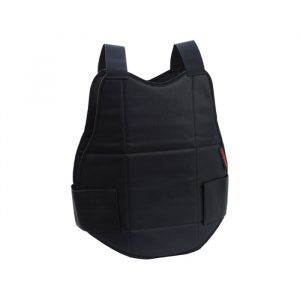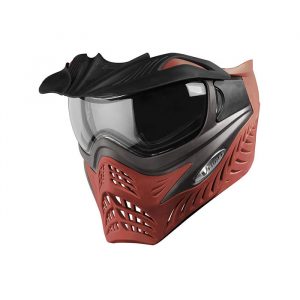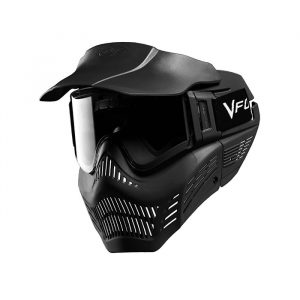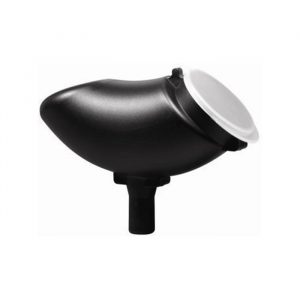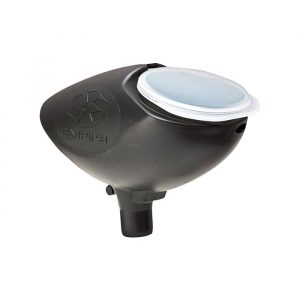 JFS hopes to initially invest approximately USD 0.5 million. However, the project's NPV and IRR analysis reveal positive results, indicating a strong potential for future earnings. This positive outlook reinforces the corporation's confidence in the project's success.

ONE FOUR BASE
ONE FOUR BASE is one of the best natural Paintball fields in South Asia and offers unforgettable paintball experience since 2015. Being the leading paintball provider in Sri Lanka, we've revolutionized the paintball industry and offered an experience like no other.
Paintball is a thrilling adventure game loved by many around the world. Recognizing the demand for paintball in Sri Lanka, we launched our field in 2015. Our paintball sessions are led by skilled ex-army professionals, experts in exciting games. To ensure a safe and exhilarating game, we utilize top-notch branded and imported paintball equipment which are very well maintained by the crew.